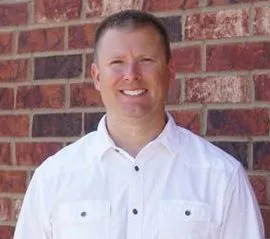 Dr. Robert Storment began his postsecondary education at the University of Kansas in 1992 and received his Bachelor of Arts in Biology in May 1997. During his five years of undergraduate study, he concentrated on physics, human anatomy, chemistry, mathematics, physiology, cell biology, and genetics. Following graduation, he worked on a number of projects in the fields of microbiology, biochemistry, and public health.
In the fall of 2002, he began optometry school at the Southern College of Optometry in Memphis, Tennessee. He devoted himself to the study of ocular anatomy, ocular pharmacology, systemic pharmacology, human pathology, optics, and neuro-ophthalmology. His clinical rotations concentrated in primary care, ocular disease, contact lenses, low vision, pediatrics, nursing home care, and vision therapy.
In May 2006, he was awarded the Doctor of Optometry degree after completing course requirements and National Board examinations. He now works as an Optometrist in Wichita, Kansas.
Dr. Storment would like to personally thank you for choosing this office to handle your vision care. We look forward to providing you and your family excellent service for years to come.